Online Ordering System for Takeaway, Delivery, Order Ahead & Table Reservations in One Solution
Our online food ordering and delivery system centralize all pick-up, delivery & dine-in orders, so you can easily be in full control of your business.
Order Ahead for Reservations
When enabled, this feature allows customers to order food in advance when making a table reservation.
Define your own food delivery area or fees (by km)
Get started, by enabling delivery & setting tiny delivery zones.
With our delivery configuration tool, you can actually draw the delivery zone you want to service & adjust it along the way.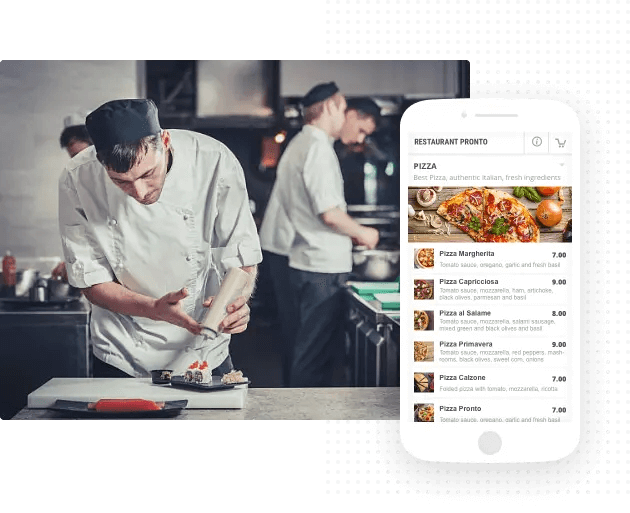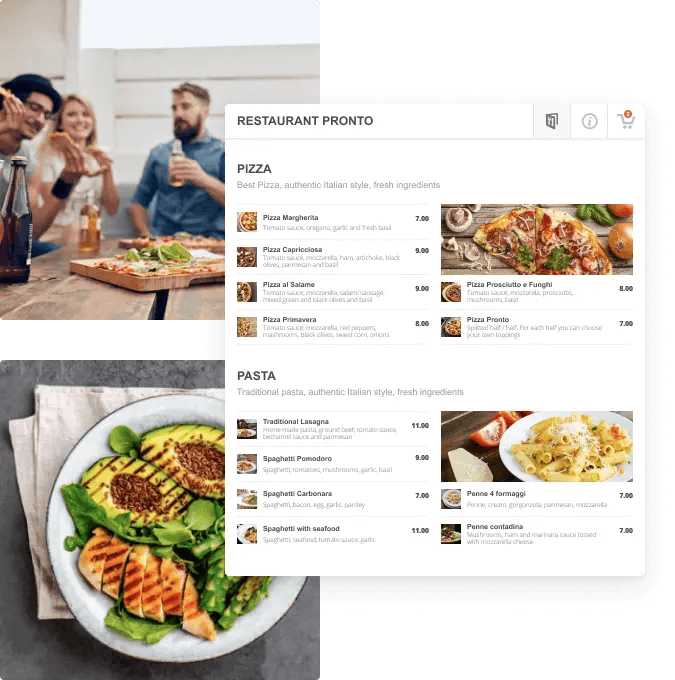 Accept Tips With Online Payments & Stay Away From Cash
Accepting online tips for payments made by card or Paypal is a great way to keep your staff & customers from touching cash.
Detailed Reports
Take business decisions based on relevant data from the reporting dashboard.
Pictures in Menu
We supply a free photo stock of delicious food images. Feel free to use them or upload your own to create great-looking menus.
Free custom Website Pages
We build a mobile-friendly website that's highly optimized for search engines. Domain and hosting are included, but you can also use an existing one. Everything is designed to generate more online orders.
 
Online / Credit Card Payment Service
Connects the ordering system with your payment gateway. (optional paid service)
Run a Promo or Coupon Deal or special flyers 
Set-up almost any promo logic you can think of. Now it's time to run that promo you've always wanted. (optional paid service)
Receive and accept orders with the restaurant order taking app
Each order you receive is instantly pushed to your order taking app. The phone rings, giving you 3 minutes to review and confirm the order.
Real-time order confirmation, instant client satisfaction
Your client holds the line while you review the order and receives the confirmation as soon as you send it.
The quick feedback reassures your client that his/her order is taking care of, while you can get started without other follow up calls.
Automatically print accepted orders directly from the app
Wait, there's more…
The restaurant order taking app gives you robust options to automatically print the orders right after you accept them:
•    Thermal printer connected to the app
•    Sms order to printer